Aluminum alloy door to wear handle series
Product Detail
Ral Color
FAQ
Product Tags
Square pin length optional: 80, 90, 95, 100, 105, 110, 115, 120
Square pin length optional: 80, 90, 95, 100, 105, 110, 115, 120, 130
Square pin length optional: 80, 90, 95, 100, 105, 110, 115, 120, 130
Square pin length optional: 80, 90, 95, 100, 105, 110, 115, 120, 130
Our Advantages
1. The raw materials of the castings are made of four-in-one zinc alloy, and the advanced material formula (±50 ℃) does not deform or break.
2. All stainless steel parts are made of 304 material, containing 7.5-8.5 nickel, which does not rust.
3. The plastic parts in the fitting system are made of high-strength wear-resistant nylon PA66 material, which will never be damaged.
4. The spraying part is sprayed with polyurethane material, the thickness is 45μm-100μm, and the dry adhesion is more than 10 grades, all exceeding national standards
5. The production equipment for zinc and aluminum die-casting machine is 120Ton, and the automatic punching machine is 180Ton,which ensure the hardness, strength and toughness of the casting. Inward opening, inverted, inner and outer casement windows open and close 450,000 times of opening and closing cycles, no distortion of parts, normal use
6. The surface treatment of the plated parts is a trivalent chromium electroplating process, the thickness of the plating layer is 45μm-100μm, and the salt spray test is 120 hours without pinholes, bulging and rust.
After nearly a year of repeated research and designing a mold opening test, Yuqiang Hardware has successfully improved the aluminum alloy casement window hinges, connectors, and inner opening and inverted hinge chains from the original aluminum alloy extrusion material to carbon steel. Stamping parts ensure that the load-bearing capacity of the accessories is increased. The original aluminum alloy hinges can load 70kg, and the carbon steel hinges can load up to 180kg without deformation or fracture.
It has fundamentally solved the load-bearing problem of super-standard large windows and triple-glazed windows. Now this product has been declared a national patent, leading other domestic brands.
Production Process


Buying Procedures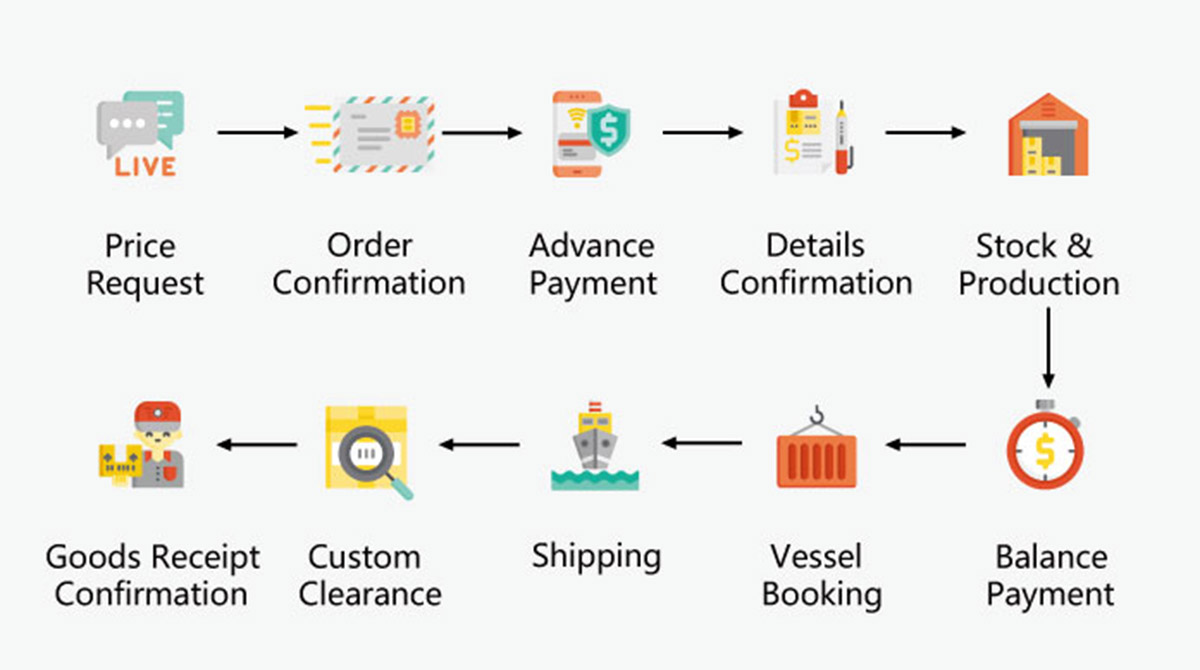 ---
Previous:
Aluminum alloy door handle series
---
Q:Why choose YuQiang over any other companies?
A:We manufacture our products locally. Our customer service is exceptional and personalized for every customer. Every YuQiang product is armored and durable with a 12-month structural warranty. We use high quality materials sourced from the very best in China. Our design team works closely with customers for any custom orders.
Q:Which payment terms can we accept?
A:Normally we can work on T/T or L/C terms, sometimes DP term.
1). on T/T term, 30% advance payment is required and 70% balance shall be settled before shipment.
2). On L/C term, a 100% irrevocable L/C
Q:What logistics way for product delivery?
A:1).90% in shipment by sea, to all main continents such as South America, Middle East, Africa, Oceania and Europe, etc.
2). For neighborhood countries of China, including Russia, Mongolia, Uzbekistan etc., we can ship by road or railway.
3). For light parts in urgent need, we can deliver in international courier service, including DHL, TNT, UPS or FedEx.
Q:What are your warranty terms?
A:We provide a 12-month warranty on all our products, except failure caused by improper installation, operation or maintenance, accident, damage, misuse or non YuQiang modification and normal wear.
Q:What is your lead time?
A:We aim to provide customers with a fast lead time. We understand emergencies happen and priority production should be preferred in a faster turnaround. A stock order lead time is 3-5 working days, while custom orders within 1-2 weeks. Contact YuQiang products so we can provide an accurate lead time basing on situations.
Write your message here and send it to us